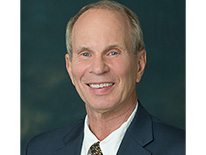 Make 2015 Your Winning Year with the DC Lottery!
I can't think of a better way to start 2015 than with the announcement of a $1,000,000 winning ticket sold in DC! It was sold for the Powerball game held on Wednesday, December 31, and purchased at Sheffield Wine and Liquor, 5025 Connecticut Avenue, NW. The winning number was 17-27-37-40-53; and the Powerball number was 35. The lucky ticket holder was one of four 'Match Five' winners nationally, placing every number except the Powerball number. The holder of the winning ticket is encouraged to sign the back of the ticket to declare ownership and to call 202-645-8000 to initiate their winning experience! We look forward to congratulating the newest member of our Millionaires Club.
Real people win real 'prizes of all sizes' with the DC Lottery! Take a look at our Winners Page and YouTube channel to meet some of our Real Winners and hear their stories. We look forward to adding YOU to our list of real winners!
There are still plenty of million-dollar opportunities available to DC Lottery players! In addition to the Mega Millions and Powerball jackpot games, Hot Lotto is an 'only in DC' winning opportunity. In this region, Hot Lotto is played exclusively with the DC Lottery and features the best odds of any of the national jackpot games. If you need another reason to 'get in the game,' here it is: WE pay the taxes on ALL Hot Lotto jackpot hits! That's right! If you win the Hot Lotto jackpot, the entire prize is yours!
I'm sure you're familiar with DC Jackpot. This DC Fast Play rolling jackpot game has three levels of play--$2, $5, and $10—for three levels of winning action. New this month is the DC Jackpot Bundler! Do a package buy of all three levels of play and you get $2 OFF! That's just $15 for a regularly priced $17 spend.
Also this month, let your fingers do the winning with TWO new Tap-N-Play games hitting your nearby DC Lottery retailer. Heads or Tails doesn't just look like fun—it is! This game can be played for $0.50, $1, $2, and $5; and the top prize is $2,500. If you're looking for a new way to play KENO, try Fast Keno. Plays range from $0.25 to $5 and the top prize is $5,000!.
You can still scratch your way to some big money with the Big Money Play Book, Monopoly, and Caesars DC Scratchers. Each ticket has a $100,000 still waiting to be won!
Remember, we've moved! The DC Lottery's headquarters AND Claim Center are now located at 2235 Shannon Place, SE. There's on-street parking and we're an easy walk from the Anacostia Metro Station and nearby bus routes. .
Happy New Year, Winners!
Remember, you can always stay connected, see the latest promotions, get your winning numbers, see fun videos of winners and more with Facebook, Twitter, YouTube, DC's Best Bet, and of course dclottery.com, your online source for all things D.C. Lottery.
Player Alert: Effective October 1, 2011, players of online games (Powerball, Mega Millions, Hot Lotto, Race2Riches, D.C. KENO, DC 3, DC 4, DC 5, and all D.C. Fast Play games) will have 180 days from the date of the winning draw to validate/cash their ticket(s).