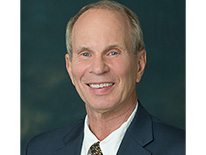 Win PRIZES OF ALL SIZES with the DC Lottery!
Make Turkey Tripler the must have side dish for your upcoming feast. Just $1 to play, you could win up to $1,000 if your Lucky Turkey Numbers add up to 7, 11, or 21. And, you TRIPLE your win when the Lucky Turkey Numbers add up to 21! Want more? Help yourself to any of the bounty of DC Fast Play games available at your nearest DC Lottery retailer. We've got a yummy menu of games with titles that start at $1 to play and top prizes that pack it on all the way up to $50,000!
Still not enough? Looking for the millionaire treatment? Try our newest game, the MONOPOLY Millionaires' Club. It's $5 to play and has THREE ways to win: 1) the top prize that could go up to $25,000,000; 2) the $1,000,000 Club Prizes; or 3) the chance to win $1,000,000 on the MONOPOLY Millionaires' Club TV show that will be televised from Las Vegas! The drawing for MONOPOLY Millionaires' Club happens every Friday. Get your tickets and get ready to win the game that promises 'more and more millionaires!'
Your next Powerball, Hot Lotto, and Mega Millions plays could be your tickets to the DC Lottery's Millionaires Club. Just recently, we welcomed our newest member Aisha Hawkins who won $1,000,000 with DC Mega Millions. She was the holder of the winning ticket purchased at Palisades Deli & Market in NW, DC. She's a great lady, mom, and wife who runs a nonprofit for critically ill children. She's a real winner!
You can check out more DC Lottery real winners on our Winners page. You'll also see real winners starring in the opening videos for upcoming game drawings. Real winners like Leonard Poe who won over $1,000,000 with Hot Lotto; Bonita Cacho who won TWICE at the top prize $25,000 level with DC 5; and Vanessa Dixon-Briggs who won $5,000 playing her favorite numbers game at a DC Lottery Prize Squad event. People really do win PRIZES OF ALL SIZES with the DC Lottery! There's still plenty of space in the Winners Circle. We'll see you there!
Caps and Wizards fans, be sure to 'get in the game' with the DC Lottery's $10,000 Money Machine Nights at the Verizon Center. We're up next on November 19, for the Wizards vs Mavericks matchup. Enjoy the game on the court, and catch the real action on the main concourse with your chance to win $10,000 with the DC Lottery!
You can watch more DC Lottery fun on our YouTube channel. Subscribe and see Money Machine winners, Buddy's Best Bets, videos from DC Lottery events, and in-store promotions.
Before I go, remember the Big Money Playbook, Monopoly, AND Caesars DC Scratchers ALL have $100,000 prizes still available. Get scratching and get winning with DC Scatchers, today!
Happy Thanks-winning!
Remember, you can always stay connected, see the latest promotions, get your winning numbers, see fun videos of winners and more with Facebook, Twitter, YouTube, DC's Best Bet, and of course dclottery.com, your online source for all things D.C. Lottery.
Player Alert: Effective October 1, 2011, players of online games (Powerball, Mega Millions, Hot Lotto, Race2Riches, D.C. KENO, DC 3, DC 4, DC 5, and all D.C. Fast Play games) will have 180 days from the date of the winning draw to validate/cash their ticket(s).