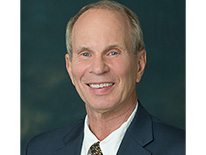 Fall into Winning!
It's October in the District and DC Lottery players are 'raking in' the wins!
We're still looking for the holder of the $1 million winning Mega Millions ticket from the September 9, 2014 game. This winning ticket was sold at Palisades Deli and Market on MacArthur Boulevard in Northwest, DC. If you're the lucky winner, give us a call at 202-645-8000. The DC Lottery encourages all players to sign the back of their tickets to assign ownership. Typically, winners have 180 days from the date of the game to claim their winnings. We'll keep the light on for you!
There's a new game coming to town and its name is MONOPOLY Millionaires' Club™. Debuting October 19, this new $5 national lottery game has THREE ways to win. The $15 million starting Top Prize is complemented by TEN $1 million Millionaires Club Prizes. And, there's a MONOPOLY Millionaires' Club™ television game show where you could win a chance at another $1 million! There are more and more ways to win on this game that promises the creation of more and more millionaires! Go directly to your nearest DC Lottery retailer for more information.
Looking for some lottery fun on the run? DC Fast Play is your quickest way to win! Just in time for the feasting season is Turkey Tripler, the $1 game with the $1,000 top prize! Win by adding your Lucky Turkey Numbers up to 7 or 11, TRIPLE your win when the Lucky Turkey Numbers add up to 21! You could win up to FIVE times on each ticket. Try Turkey Tripler or any of the many fun games available with DC Fast Play.
Another choice pick for DC Fast Play this month is Blackbeard's Booty! Aye, Matey, this $3 game could yield you a $5,000 treasure! Just find your 'zones' on the pirate's map and match the symbol to see your prize! The search begins for Blackbeard's Booty starting October 12 at your nearest DC Lottery retailer.
Live like a Royal with the Caesars and MONOPOLY DC Scratchers. Each has a $100,000 top prize available. Both feature Second Chance opportunities for $25,000 in riches! Deadlines to enter to win the Second Chance prizes are coming up in November, so get your tickets in soon.
Remember to pick Lucky Sum, the bonus for DC 3 and DC 4 games that rewards you if your numbers add up to the sum of that drawing's winning numbers.
The Prize Squad, our big summer promotion, conducted its final mission on September 25 at Patron Convenience on Pennsylvania Avenue in Southeast, DC. We had a blast randomly rewarding our loyal players with cash prizes including $50 gift cards and a $5,000 top prize just for playing and staying with the DC Lottery. Take a look at all the fun on our Facebook page and YouTube channel. We also congratulated the winners of our Sizzling Summer sweepstakes who received a $2,000 cash prize, an evening of fine dining for four, and a swank getaway to the famed Salamander Resort and Spa. Thank you to all of our contestants and winners. Stay tuned to the DC Lottery's website and social media pages for more contests and more ways to win.
Remember, you can always stay connected, see the latest promotions, get your winning numbers, see fun videos of winners and more with Facebook, Twitter, YouTube, DC's Best Bet, and of course dclottery.com, your online source for all things D.C. Lottery.
Player Alert: Effective October 1, 2011, players of online games (Powerball, Mega Millions, Hot Lotto, Race2Riches, D.C. KENO, DC 3, DC 4, DC 5, and all D.C. Fast Play games) will have 180 days from the date of the winning draw to validate/cash their ticket(s).