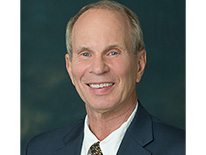 BLING Those Bells with DC Lottery Holiday Cheer!
It's the holiday season and all through the District, every player was stirring to make merry not mischief. Their DC Lottery tickets were hung by the chimney with care in hopes that just one would be the one to take them THERE! Where? To the DC Lottery Claim Center of course!
To better serve players and consolidate our presence, the DC Lottery is making a winning move! Effective Monday, December 15, 2014, the DC Lottery's headquarters AND Claim Center will be located at 2235 Shannon Place, SE. You won't need to travel by reindeer-driven sled or hunt for parking as the new location is conveniently located within walking distance to the Anacostia Metro Station. We look forward to continuing the tradition of winning experiences at our new site.
Just in time for the holidays, we have our FIRST $1,000,000 winner with the new MONOPOLY Millionaires' Club! Mr. Felix Alexander of Orlando, Florida claimed the prize on behalf of Just Portables Trust of Orlando, Florida. The winning ticket was purchased at Cathedral Liquors, 3000 Connecticut Avenue, NW for the game held on November 7, 2014. The winning numbers were: 27-1-12-11-9, Property #19 (B&O Railroad); and the Millionaires' Club Number was DC 0003-001217. This winner is a Millionaires' Club level winner.
Looking for your million-dollar opportunity? Look no further than Powerball, Mega Millions, the new MONOPOLY Millionaires' Club, and Hot Lotto—which in this region can only be placed in DC! These million-dollar opportunities and more can be found at any nearby DC Lottery retailer. Get in the game, today!
Want a game you can really put your hands on? Get scratching with the Big Money Play Book, Monopoly, and Caesars DC Scratchers. ALL have $100,000 top prizes waiting to be won!
What's quicker than Santa's shimmy up the chimney? DC Fast Play! And, it's loaded with lots of fun games like the $1 Candy Cane Cash and its chance to win $1,000 instantly and don't forget to add some shimmer to your holiday with Bling Bling Bucks. This game is just $5 to play for the chance to win $50,000 and here's an added treat! Through December 27, 2014, get a FREE $1 Candy Cane Cash ticket with every purchase of Bling Bling Bucks! And, no—the agent won't ask if you've been naughty or nice!
Happy Holidays!
Remember, you can always stay connected, see the latest promotions, get your winning numbers, see fun videos of winners and more with Facebook, Twitter, YouTube, DC's Best Bet, and of course dclottery.com, your online source for all things D.C. Lottery.
Player Alert: Effective October 1, 2011, players of online games (Powerball, Mega Millions, Hot Lotto, Race2Riches, D.C. KENO, DC 3, DC 4, DC 5, and all D.C. Fast Play games) will have 180 days from the date of the winning draw to validate/cash their ticket(s).